Announcements
15th Workshop on Labour Economics
The IAAEU and the Chair of Personnel Economics at Trier University are pleased to announce the 15th Workshop on Labour Economics, to be held on the 30th and 31st of March 2023.
Brownbag Seminar
Brwonbag seminars will again be held at the IAAEU in the winter semester of 2022/23. More information about the lectures can be found on our brownbag seminar page.
Prizes, Distinctions & News
08.
Mar '23
BeWell Meeting 2023 at the Freien Universität Berlin (27./28.02.2023)
Theresa Geißler
and
Björn Becker
from the IAAEU participated in the 4th annual BeWell Meeting 2023 of the Berlin Network for Research on Well-being, hosted by the Free University of Berlin and the University of Leeds.
At the conference, 18 researchers presented their latest findings in the field of satisfaction research. The sessions were devoted to various topics, such as unemployment, demography, and methodological aspects of satisfaction research. The conference also offered the opportunity to meet old acquaintances of the IAAEU. The former guest researchers Anthony Lepinteur and Clemens Hetschko appeared with their own research and helped to organise the conference. Bruno Frey, the keynote speaker, had some interesting thoughts on "Happiness and Policy," which led to lively debates. The high-calibre field of participants ensured an excellent culture of discussion and exciting debates throughout.
In the session on employment relations,
Theresa Geißler
presented her paper "What an (un)favourable Match?!", in which she looks at the relationship between overeducation and job satisfaction in the private and public sectors.
Björn Becker
then presented a joint project with Laszlo Goerke and Yue Huang on the relationship between trade union membership and life satisfaction. Both received valuable comments that provide the basis for improving the research.
The BeWell Meeting 2023 was a complete success on a scientific and interpersonal level. We thank the organisers and look forward to future meetings in the BeWell event series.
---
21.
Feb '23
Commentary on §§ 11-11a AÜG by Dr. Thomas Klein and Dominik Leist has been published
In the 6th edition of the commentary on the Temporary Employment Act, edited by Jürgen Ulber and Daniel Ulber.
Dr. Thomas Klein
and
Dominik Leist
have taken over the commentary on §§ 11-11a AÜG. § 11 AÜG regulates various interfaces of temporary employment, including the Proof of Employment Act, as well as the laws on acceptance delays, labor disputes, occupational safety and health, and employee inventions. § 11a AÜG deals with the relationship between temporary employment law and social security short-time work benefits, which has become relevant again during the Covid-19 pandemic. The commentary was published by Bund-Verlag in early 2023 (pp. 973-1049).
---
31.
Jan '23
New publication in Small Business Economics
A collaboration between the IAAEU and the University of Trier led to a forthcoming paper in the journal Small Business Economics. Jörn Block from the University of Trier and Alberto Palermo from the IAAEU, together with Jenny Kragl (EBS, Oestrich-Winkel) and Xi Guoqian (formerly at the University of Trier), collaborated on the forthcoming paper "Hiring Family or Non-Family Managers When Non-Economic (Sustainability) Goals Matter? A Multitask Agency Model".
The paper focuses on family firms, the dominant form of ownership in many countries and industries. Empirical research shows that family managers run a large share of family firms. However, nepotism, altruism, lower managerial abilities, and a small pool of qualified family candidates may speak against family management. The authors provide a theoretical explanation for this apparent paradox. In a set-up with moral hazard and imperfect performance measurement, Block, Palermo, and co-authors consider the multitasking problem of managing economic and non-economic tasks in family firms.
The study not only has practical implications for family firms' hiring decisions. By highlighting the importance of non-economic goals, it also contributes to the current discussion about compliance with firms' sustainability goals.
---
26.
Jan '23
Television can reduce xenophobia
Researchers studied the effects of West German television on people living in the former GDR.
In large parts of the former GDR, West German television programmes could also be watched. However, there were regions that could not receive West German television, because of their geographical location. Prof. Dr. Marc Oliver Rieger (Trier University), Dr. Sven Hartmann (IAAEU and Trier University) and Prof. Dr. Lars Hornuf (University of Bremen) have now taken a closer look at the differences between the regions with and without Western TV. They found that Western TV positively influenced attitudes towards foreigners and mitigated xenophobic tendencies. The more positive attitude towards foreigners was, for instance, expressed in the fact that people with access to Western TV donated more often to refugee aid programmes. In addition, people in regions with coverage of Western TV were less likely to vote for right-wing parties, which propagated xenophobic attitudes in national elections from 1990 to 2017.
"Our study also shows that there were fewer hate crimes targeting refugees in regions with Western TV coverage. Based on our research results, these effects are still visible 28 years after German reunification," the researchers said. The differences between regions with and without West German television, on the other hand, could not be explained by economic circumstances, by differences between urban and non-urban regions or, for example, by a "right-wing tradition." This is confirmed by the data analysis of Rieger, Hartmann and Hornuf. The researchers show the existence of these effects concerning the reception of Western television programmes, among other things, by analysing surveys that were collected before and after reunification. For example, they evaluated the survey "Youth and Right-Wing Extremism 1990," conducted by the Central Institute for Youth Research before German reunification with several questions on attitudes towards foreigners. They also drew on data from the Socio-Economic Panel for their study.
The researchers also show that Western television programmes had significantly more foreign content than Eastern television did. Exposure to this international programme content could apparently reduce xenophobia. Therefore, it could be advantageous to broadcast foreign programmes in their original form and merely dub them, instead of remaking them according to one's own standards. "Our results show that television can have a lasting impact on viewers' preferences. Media content can thus not only reduce xenophobia, but also influence attitudes towards democratic values, for example," write Rieger, Hartmann and Hornuf.
The study: Lars Hornuf, Marc Oliver Rieger and Sven Hartmann (2023), Can Television Reduce Xenophobia? The Case of East Germany,
Kyklos, 76(1): 77-100
.
---
24.
Jan '23
Excessive salaries for works councilors: fact or fiction?
An economic study shows that legal regulations are largely complied with.
Payments of several hundred thousand Euros per year to works council members, particularly in connection with VW and Porsche, made waves in the news. Media reports and legal proceedings on the alleged overpayments reinforced the public impression that this practice is widespread in order to make works council members "more willing to compromise" on matters of interest to employers.
However, a study from Prof. Dr. Laszlo Goerke (IAAEU and Trier University) and Prof. Dr. Markus Pannenberg (Bielefeld University of Applied Sciences) has found that works council members in Germany are paid, on average, the same as or only slightly better than comparable employees. "To put it bluntly, the excessive earnings of VW works council members are not the tip of the iceberg, but rather isolated cases," conclude Goerke and Pannenberg.
In contrast, trade unions' criticism of cases of financial mistreatment of works council members receives little attention from the public. "Both over- and underpayment can influence the way the German system of co-determination works," say the economists Goerke and Pannenberg in their study. According to the Works Constitution Act, employees may be neither financially rewarded nor disadvantaged for serving on a works council. Works council members must, therefore, be paid according to the role and associated development opportunities that they had before becoming an employee representative.
Until now, the public discussion around preferential or discriminatory treatment has suffered from a lack of comprehensive information on works council members' pay. Laszlo Goerke and Markus Pannenberg have closed this gap with their study, and thus also made an important contribution to the discussion on the need for law reform. "Our findings indicate that payments to works council members are largely in line with legal provisions," the researchers explain. They therefore consider reform of the rules of the Works Constitution Act on the payment of works council members to be unnecessary.
In their study, Goerke and Pannenberg investigate wages paid to works council members in Germany over the time period from 2001 to 2015. They conclude that, in comparison to equivalent employees without works council membership, remuneration is on average the same or at most 3 to 7 percent higher. The difference depends on whether individual characteristics, such as education or motivation at work, are taken into consideration. Laszlo Goerke and Markus Pannenberg find their results confirmed for various groups of employees as well as different types of businesses.
Furthermore, the study suggests that, on average, works council membership does not pay off in terms of significant wage benefits. "This could explain why employees often refrain from initiating the election of a works council at their firm. The potential costs of conflicts with and sanctions by the employer are not offset by the expected financial returns of works council activity," write Goerke and Pannenberg. Moreover, the lack of wage mark-ups for works council members could be one of the reasons why many works councilors give up their positions early, according to the researchers.
Reference: Laszlo Goerke und Markus Pannenberg (2023), Wage Determination in the Shadow of the Law: The Case of Works Councilors in Germany. Economic and Industrial Democracy, forthcoming.
The full version of the article can be found
here
.
---
22.
Jan '23
Best Paper Award der EMANES Konferenz 2022 für Fenet Bedaso
Fenet Bedaso is a research associate at the IAAEU and has been awarded the Best Paper Award at the EU-Mediterranean and African Network for Economic Studies(EMANES) annual conference. EMANES organized the conference jointly with the Centre for European Policy Studies (CEPS) on "Social inclusion and mechanisms for social protection for the Mediterranean and Africa," which took place in Barcelona on 15-16 December 2022.
Fenet Bedaso presented her paper entitled "Occupational Segregation and Gender Pay Gap: Evidence from Ethiopia" at the conference, which focuses on gender inequality in the labour market. While there is extensive literature on industrialized countries regarding this topic, empirical evidence for countries in the global South, especially in Africa, is still scarce.
For this reason, Fenet Bedaso's contribution is one of the first to focus on Ethiopia. It examines the impact of occupational segregation on gender wage inequality using data from the 2013 National Labour Force Survey. Fenet Bedaso shows that women in Ethiopia earn, on average, lower monthly wages than men across the wage distribution and that occupational segregation is negatively related to earnings. Furthermore, the gender wage gap is larger in the private sector than in the public sector.
The award for our academic work points to the importance of the findings in achieving gender equality in the Ethiopian labour market. The IAAEU congratulates Fenet Bedaso for receiving the EMANES Best Paper Award 2022.
---
15.
Jan '23
International Workshop on Performance Pay and Employee Outcomes
On December 2, 2022, the economic working group of the IAAEU, in cooperation with the Chair of Personnel Economics at the University of Trier, held a workshop on the topic of Performance Pay and Employee Outcomes. This was the second workshop to be held on site after a long pause due to the pandemic and allowed the speakers to get to know Trier, the local Christmas market, and the IAAEU premises, as well as enjoying a conference dinner the preceding evening.
The workshop addressed a variety of aspects of performance-based pay: Andreas Sintos (University of Luxembourg) spoke about the effects on work-related exhaustion. Nicole Andelic (University of Aberdeen) presented a topic-related experimental study on stress, in which the effects of performance-based pay were shown by measuring cortisol levels. Together with her co-authors, she showed that participants with performance-based pay displayed higher stress levels. Enja Herdejürgen (Paderborn University) examined the effects of performance-based pay in a rather unconventional context.
The author showed, using the example of the change in the bonus system for large international riding tournaments, a positive correlation between performance-based pay and the quality of participating riders. The program was rounded off by presentations on topics including job satisfaction (Marco Clemens, IAAEU Trier), equity-based compensation systems (Slađana Krgović, Bocconi University Milan), flexible working hours (Joanna Tyrowicz, University of Warsaw), and gender-specific wage inequality (Ezgi Kaya, Cardiff University).
The workshop was characterized by numerous comments and lively discussions among the participants
---
06.
Jan '23
New publication in Games and Economic Behavior
IAAEU members Laszlo Goerke and Alberto Palermo with Marco de Pinto (formerly also at the IAAEU and Trier University, now at the University of Applied Labour Studies in Mannheim) published a paper "On the Welfare Effect of Adverse Selection in Oligopolistic Markets" in Games and Economic Behavior.
The paper theoretically examines the welfare consequences of asymmetric information in a principal-agent relationship where several principals (firms) compete in an (oligopolistic) product market. The main finding is that the existence of asymmetric information can compensate for the welfare-reducing impact of market power. Therefore, society can be better off in the presence of asymmetric information than in its absence. The underlying idea is that the better-informed agents exploit the informational advantage to enhance their own at the expense of the society's payoff. The oligopolistic market power of principals limits such opportunities. Given that oligopoly is a typical market structure, the findings by the IAAEU researchers suggest that policy measures to counter market power should account for informational frictions, as the latter are also widespread.
Reference: de Pinto, Marco, Goerke, Laszlo and Alberto Palermo (2023), On the Welfare Effect of Adverse Selection in Oligopolistic Markets, Games and Economic Behavior, Vol. 138, pp. 22-41.
The full version of the article can be found
here
---
05.
Nov '22
New publication in Labour Economics
The spread of the COVID-19 pandemic has had a significant impact on the labour market and economy in many countries since March 2020. Many governments responded to the pandemic by encouraging workers to work from home. As home-based work is expected to continue after the end of the pandemic, a comprehensive assessment of workers' home-based work performance is important for determining future policies.
Yue Huang recently published a new study entitled "Home sweet home: Working from home and employee performance during the COVID-19 pandemic in the UK" in the journal Labour Economics in collaboration with Sumit S. Deole, research associate at the Chair of Banking and Finance, University of Trier, and Max Deter, research associate at the Chair of Public Economics, Otto von Guericke University Magdeburg. Using representative data from the United Kingdom, they find that the pandemic-related increase in the frequency of working from home is associated with higher self-assessed hourly productivity among employed respondents. This association is weaker for parents with increased homeschooling needs due to school closures during lockdowns. Moreover, the effect heterogeneity analysis highlights the role of crucial job-related characteristics in the baseline association. Looking at the future of home-based work, they also show that workers' recent experiences with working from home and subsequent changes in hourly productivity are closely associated with their desire to work from home in the future.
---
24.
Oct '22
New publication in Oxford Economic Papers
New study by Laszlo Goerke and Sven Hartmann on "Habit Formation and Trade Unions," published in
Oxford Economic Papers
.
The assumption that preferences are separable over time, e.g. that the evaluation of today's income does not depend on past income levels, has long since been an important assumption for economic analyses of human behaviour. Empirical findings, however, suggest that an individual's well-being is not only determined by their current wage, but is also influenced by comparisons with past income. In many cases, employees prefer an increasing wage over time to a decreasing income, even if the sum of all payments is the same in both cases. Accordingly, preferences that are co-determined by comparisons over time have an impact on the behaviour of individuals, as has already been shown for many economically relevant situations. Consequently, they also influence the functioning of labour market institutions.
Building on this insight, Laszlo Goerke and Sven Hartmann examine the extent to which habit preferences change the outcomes of collective bargaining and what the consequences of this are. In their theoretical analysis, the two authors, who work at Trier University and the IAAEU, show that a wage increase today not only leads to a decline in employment, but also implies a negative effect on employees' future utility. This effect thus increases the cost of a wage increase, relative to a wage increase in the future. Habit preferences thus lead to a union favouring an increasing wage level over time, and thus a decreasing employment level, compared to a scenario without habit preferences, with corresponding consequences for collective bargaining. The two authors also show that regulatory changes, such as increases in unemployment benefits, which are only introduced on a transitional basis, have long-term effects on wages and employment due to habit preferences.
The full version of the article can be found
here
.
---
11.
Oct '22
Former IAAEU staff member appointed member of the Monetary Policy Council of the National Bank of Poland
We congratulate former IAAEU staff member Joanna Tyrowicz on her appointment as a member of the Monetary Policy Council (Rada Polityki Pieniężnej), a body of the National Bank of Poland, which decides on the Polish interest rates. She was recently elected for a six-year term. We wish her all the best for her new position and that she can continue to act with the typical composure and foresight that she has always demonstrated during her time at our institute!
---
28.
Sep '22
New publication in Finance Research Letters
Sven Hartmann has recently published a new paper on the topic "Social media marketing for equity crowdfunding: Which posts trigger investment decisions?" in the journal "
Finance Research Letters
" in cooperation with Lars Hornuf, a former IAAEU staff member, and Maik Eisenbeiß, Professor of Marketing at the University of Bremen.
The study takes a closer look at the communication behaviour of start-ups in social networks during the period of their equity crowdfunding campaigns. In a first step, the authors examine which content is published by start-ups on Facebook and Twitter and distinguish between two types of posts: informative posts, which provide investors with concrete information about the company and the crowdfunding campaign that may be relevant for an investment decision, and persuasive posts, which do not contain information relevant to the investment and are more aimed at encouraging potential investors to make an investment. A descriptive analysis of the data shows that about 82% of all posts examined contain persuasive content. Based on 26,883 individual investment decisions, the authors analyse whether start-ups can influence the success of their equity crowdfunding campaigns through posts on social networks. The results illustrate that both informative content and persuasive posts can have a positive impact on the number of investments, while persuasive posts also increase the average volume of investments.
The full version of the article can be found
here
.
---
08.
Aug '22
New publication by staff of IAAEU on the determinants of job satisfaction
Suppose, you join a club or become a member of an organisation which represents your interests. Then one can expect that you are more satisfied than before joining. This basic idea has led to the hypothesis that individuals who are members of a trade union can be expected to exhibit a higher level of job satisfaction than comparable non-members. Strikingly, early empirical analyses of the relationship between trade union membership and job satisfaction for Anglo-Saxon countries have shown the opposite, namely that union members are less satisfied. This apparent puzzle has sparked a debate, which has continued for almost half a century and become livelier again in recent years.
In a paper on Job Satisfaction and Trade Union Membership in Germany forthcoming in Labour Economics, Laszlo Goerke and Yue Huang from the IAAEU and the chair of Personnel Economics investigate the relationship against the background of the local industrial relations system. Thus far, no comprehensive investigation for Germany is available. Goerke and Huang show that there also exists a negative correlation between trade union membership and job satisfaction. However, when taking into account that individuals with certain interests and characteristics have greater incentives to become members of a trade union, the negative correlation cannot be observed any longer. Therefore, it may be the case that employees who have a more critical view of their working life and, accordingly, exhibit lower job satisfaction are more likely to join a trade union to improve the situation at work. However, even if more pessimistic individuals are more likely to belong to a trade union, eventually they should benefit from membership and job satisfaction go up. Why this expectation is not born out by the data is an issue Goerke and Huang cannot resolve in their analysis. Therefore, solving the puzzle requires additional work and further insights will be reported here, once they are available.
---
28.
Jun '22
A study on job security and job retention in collective agreements and company agreements was published
On 28 June 2022, the Hugo Sinzheimer Institute (HSI) of the Hans Böckler Foundation published a study on job security and job retention in collective agreements and company agreements, in which Prof. Dr. Dr. h.c. mult. Monika Schlachter and Dr. Thomas Klein were among the contributors. Among other things, the study examines the relationship between collective bargaining autonomy and entrepreneurial freedom, and concludes that, contrary to the point of view sometimes expressed in the literature on this topic, location and employment guarantees as well as investment commitments, can also be agreed upon by collective agreement and, if necessary, enforced through the use of industrial action.
---
24.
Jun '22
Eva Markowsky as a guest at the IAAEU
The IAAEU is pleased to welcome Eva Markowsky as a guest researcher from June 20th to July 1st 2022. Eva Markowsky is a doctoral student in the final phase of her dissertation at the Department of Social Economics at the University of Hamburg. She is teaching and conducting research on topics related to labour, migration and gender economics under the supervision of Prof. Dr. Miriam Beblo. During her stay at the IAAEU, she is going to present a meta-analysis on the influence of cultural norms and values on women's labour market participation in the economic's colloquium. This is also her topic of research during her stay in Trier. She is also currently working on the influence of language skills on the labour market success of migrants in Germany, as well as on the global connection between gender quotas in parliament and individual attitudes towards gender justice.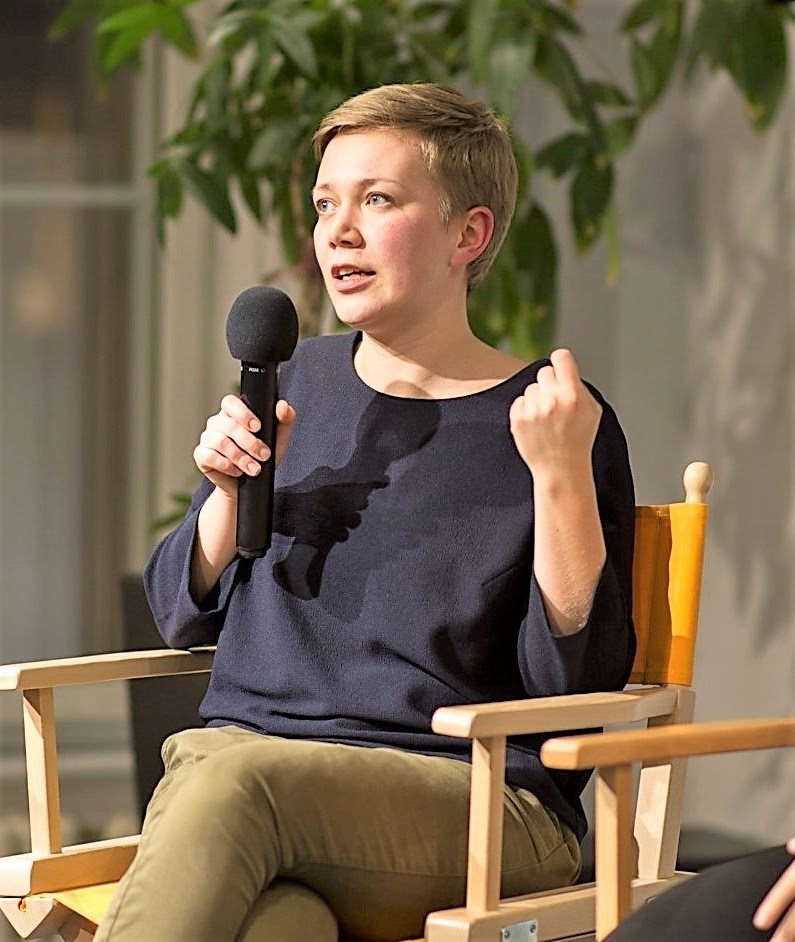 ---
20.
May '22
TriECON workshop series leaves the virtual world
For many years, the IAAEU has organised workshops on staff members' current research, and has invited researchers from all over Europe to present analyses related to these topic. The workshops provided a forum for intense discussions and the exchange of ideas. With the onset of the Covid-19 pandemic, the IAAEU established the TriECON workshop series to facilitate discussions in a virtual world. Each workshop consisted of 6 to 8 online presentations on a particular issue.
On May 20, 2022, the TriECON workshop took place not via ZOOM, but this time we were able to meet on-site again on the seventh floor of the main building on Campus II of Trier University, where the IAAEU is located. The IAAEU's director, Laszlo Goerke, and the current guest researcher, Anthony Lepinteur, had compiled a program of six papers on Health and the Labour Market. The presentations, inter alia, covered issues such as the impact of heat and depression on labour market outcomes, the trade-off between health and wealth accumulation, and the potential role of machine learning for predicting well-being outcomes.
The workshop demonstrated that online meetings can complement 'real events', but cannot fully replace them. Each presentation prompted many questions and comments and was followed by a lively discussion. A quick request to speak up solved all communication problems, while no headset to be replaced or video conferencing program to be started again. Academic exchange at its best is back. A fine dinner and a short tour of Trier would not have been feasible in a virtual world either. Needless to say that even the return to an on-site workshop did not allow the participants to ignore the pandemic; they still had to wear face masks.
We look forward to the next 'real life' event in the TriECON workshop series in the fall of 2022.
---
4.
May '22
New DFG Research Project on the Topic: "The right to adequate remuneration for solo-entrepreneurs"
In April, the "Deutsche Forschungsgemeinschaft – DFG" (German Research Foundation) approved funding for a German-Austrian research project in the
D-A-CH Lead Agency Process
on the topic "The right to adequate remuneration for solo-entrepreneurs". The project leaders are Prof. Dr. Dr. h.c. mult. Monika Schlachter and Dr. Thomas Klein (both working at the IAAEU), in cooperation with Dr. Karin Lukas from the
Ludwig Boltzmann Institute of Fundamental and Human Rights
in Vienna.
The project aims to take a closer look at the situation of the solo-entrepreneurs, who, due to their weak negotiating position, are unable to negotiate appropriate terms of contract with their contractual partners in order to protect themselves from labour exploitation and to achieve an adequate standard of living. For this purpose, international and European human rights law standards, in relation to the rights of solo-entrepreneurs and their implementation in Austrian and German law, will be analysed, and possible tensions between international obligations and EU Law will be highlighted. The project focuses on four objectives:
Identifying the international and European human rights obligations of states to protect the solo-entrepreneurs and possible approaches to prevent their exploitation
Analyzing the implementation of international human rights obligations to protect the solo-entrepreneurs at national level in Austria and Germany
Assessing the implementation of international human rights obligations in line with EU Law
Developing targeted legal recommendations to improve the situation of solo-entrepreneurs in accordance with international human rights and EU law
The project is scheduled to last two years and is expected to start in early 2023.
---
21.
Apr '22
14th Workshop on Labour Economics (WLE) at the IAAEU – Successfully completed!
Like last year, the Workshop on Labour Economics 2022 took place online. The annual workshop organised by the Institute for Labour Law and Industrial Relations in the European Union (IAAEU), in cooperation with the Chair of Personnel Economics at the University of Trier, took place on April 7th and 8th, 2022, for the 14th time. Excellent presentations by the many participants, combined with lively discussions and intense scientific exchange, made the workshop a successful and well-regarded scientific event in the field of labour economics again this year.
More than 150 scientists and guests from all over the world were registered for the conference. A total of 68 researchers presented their current scientific findings, making this year's event the largest WLE ever. 26 PhD students had the opportunity to have their work discussed by experienced researchers. In this way, valuable feedback could be given to the next generation of researchers. The two-day workshop followed the same idea as last year, namely promoting scientific exchange between juniors and seniors in particular.
In eight sessions and four parallel sessions each, the lectures dealt with a wide variety of topics in an international context. In addition to the core topics of personnel and labour economics, the range of topics also included closely related disciplines and research areas, such as migration economics, gender economics, and health economics.
The research associates at the IAAEU and the Chair of Personnel Economics at the University of Trier also presented their latest results. Fenet Bedaso reported occupational segregation and the wage gap between men and women in Ethiopia. Marco Clemens presented his project on bonus payments and job satisfaction in Germany. Björn Becker talked about his research findings on union membership and life satisfaction in Germany. Dr. Yue Huang introduced her research results on the topic of the COVID-19 pandemic in the United Kingdom. We want to thank all participants of this year's Workshop on Labor Economics and look forward to seeing you again, hopefully in person, next year in Trier.
---
12.
Apr '22
Dr. Anthony Lepinteur visiting the IAAEU
The IAAEU is pleased to welcome Dr. Anthony Lepinteur as a visiting researcher.
Dr. Anthony Lepinteur
is a Research Scientist at the Department of Behavioural and Cognitive Sciences at the University of Luxembourg and will be active at the Institute from April to June. His main research interest lies in labour economics, public economics, genomics and the economics of subjective states. He recently published a number of articles on the effects of greater job insecurity on workers' behaviours and outcomes. During his research stay at the IAAEU, he will give a talk in the
economic colloquium
on "Health Inequalities and the Labour Market: Causal Evidence from a Gene-Environment Setup."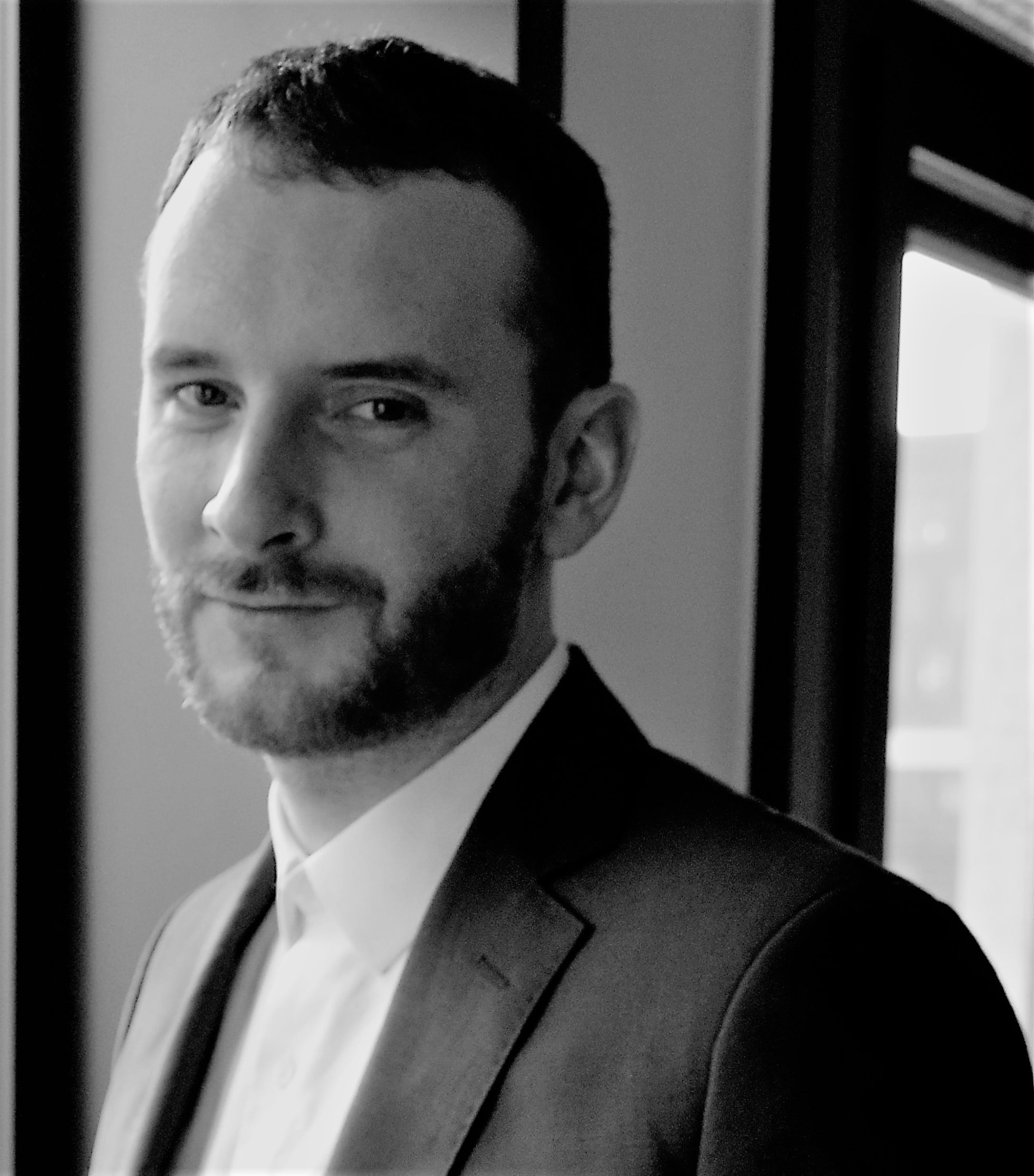 ---
02.
Feb '22
Podcast Labour Law - New episode: No wages without work - operational risk in the Corona lockdown
What actually happens when an employer is temporarily unable to employ his employees due to a Corona lockdown? Can employees still demand to be given their wages by their employer? The Federal Labour Court answered this question in a recent verdict.
Thomas Klein
and
Georg Kuhs
took a closer look at this judgement, which is also relevant for legal exams, and present it to you in the
5th episode
of the podcast.
---