Announcements
Colloquium on Economics
In April, the summer semester colloquium season at the IAAEU will be beginning. The lectures will take place on Tuesdays from 6 PM to 7:30 PM in the Max-Weber room (H714) at Campus II . All lectures are open to the public.
Brownbag Seminar
Brwonbag seminars will again be held at the IAAEU in the summer semester of 2022. More information about the lectures, as well as contact persons can be found on our page.
Prizes, Distinctions & News
08.
Aug '22
New publication by staff of IAAEU on the determinants of job satisfaction
Suppose, you join a club or become a member of an organisation which represents your interests. Then one can expect that you are more satisfied than before joining. This basic idea has led to the hypothesis that individuals who are members of a trade union can be expected to exhibit a higher level of job satisfaction than comparable non-members. Strikingly, early empirical analyses of the relationship between trade union membership and job satisfaction for Anglo-Saxon countries have shown the opposite, namely that union members are less satisfied. This apparent puzzle has sparked a debate, which has continued for almost half a century and become livelier again in recent years.
In a paper on Job Satisfaction and Trade Union Membership in Germany forthcoming in Labour Economics, Laszlo Goerke and Yue Huang from the IAAEU and the chair of Personnel Economics investigate the relationship against the background of the local industrial relations system. Thus far, no comprehensive investigation for Germany is available. Goerke and Huang show that there also exists a negative correlation between trade union membership and job satisfaction. However, when taking into account that individuals with certain interests and characteristics have greater incentives to become members of a trade union, the negative correlation cannot be observed any longer. Therefore, it may be the case that employees who have a more critical view of their working life and, accordingly, exhibit lower job satisfaction are more likely to join a trade union to improve the situation at work. However, even if more pessimistic individuals are more likely to belong to a trade union, eventually they should benefit from membership and job satisfaction go up. Why this expectation is not born out by the data is an issue Goerke and Huang cannot resolve in their analysis. Therefore, solving the puzzle requires additional work and further insights will be reported here, once they are available.
---
28.
Jun '22
A study on job security and job retention in collective agreements and company agreements was published
On 28 June 2022, the Hugo Sinzheimer Institute (HSI) of the Hans Böckler Foundation published a study on job security and job retention in collective agreements and company agreements, in which Prof. Dr. Dr. h.c. mult. Monika Schlachter and Dr. Thomas Klein were among the contributors. Among other things, the study examines the relationship between collective bargaining autonomy and entrepreneurial freedom, and concludes that, contrary to the point of view sometimes expressed in the literature on this topic, location and employment guarantees as well as investment commitments, can also be agreed upon by collective agreement and, if necessary, enforced through the use of industrial action.
---
24.
Jun '22
Eva Markowsky as a guest at the IAAEU
The IAAEU is pleased to welcome Eva Markowsky as a guest researcher from June 20th to July 1st 2022. Eva Markowsky is a doctoral student in the final phase of her dissertation at the Department of Social Economics at the University of Hamburg. She is teaching and conducting research on topics related to labour, migration and gender economics under the supervision of Prof. Dr. Miriam Beblo. During her stay at the IAAEU, she is going to present a meta-analysis on the influence of cultural norms and values on women's labour market participation in the economic's colloquium. This is also her topic of research during her stay in Trier. She is also currently working on the influence of language skills on the labour market success of migrants in Germany, as well as on the global connection between gender quotas in parliament and individual attitudes towards gender justice.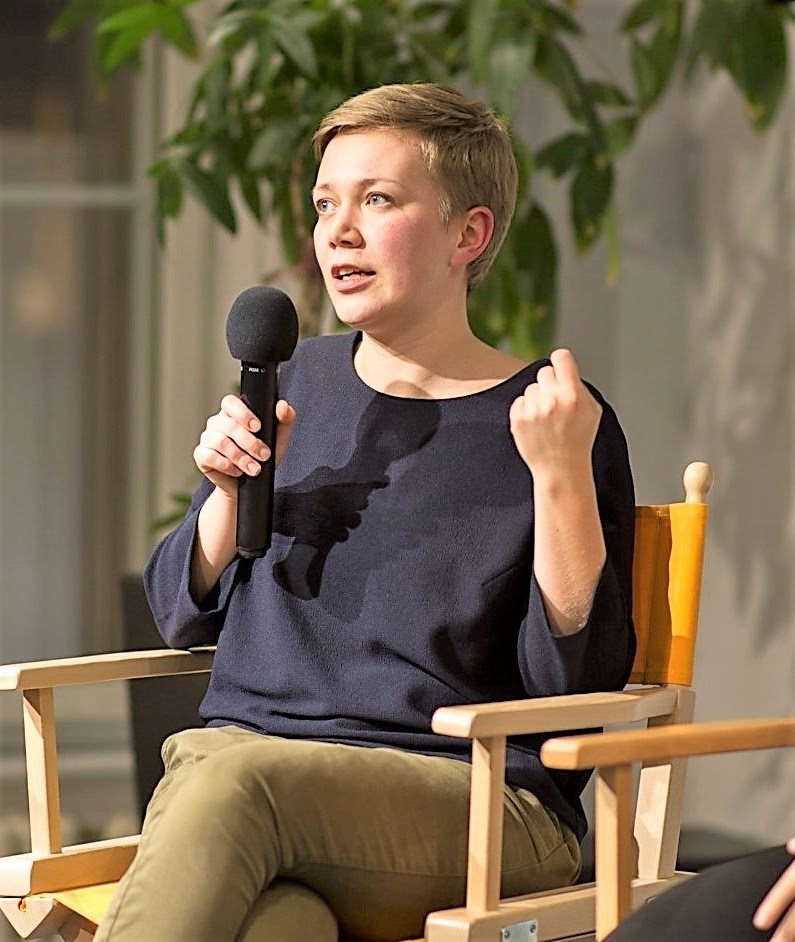 ---
20.
May '22
TriECON workshop series leaves the virtual world
For many years, the IAAEU has organised workshops on staff members' current research, and has invited researchers from all over Europe to present analyses related to these topic. The workshops provided a forum for intense discussions and the exchange of ideas. With the onset of the Covid-19 pandemic, the IAAEU established the TriECON workshop series to facilitate discussions in a virtual world. Each workshop consisted of 6 to 8 online presentations on a particular issue.
On May 20, 2022, the TriECON workshop took place not via ZOOM, but this time we were able to meet on-site again on the seventh floor of the main building on Campus II of Trier University, where the IAAEU is located. The IAAEU's director, Laszlo Goerke, and the current guest researcher, Anthony Lepinteur, had compiled a program of six papers on Health and the Labour Market. The presentations, inter alia, covered issues such as the impact of heat and depression on labour market outcomes, the trade-off between health and wealth accumulation, and the potential role of machine learning for predicting well-being outcomes.
The workshop demonstrated that online meetings can complement 'real events', but cannot fully replace them. Each presentation prompted many questions and comments and was followed by a lively discussion. A quick request to speak up solved all communication problems, while no headset to be replaced or video conferencing program to be started again. Academic exchange at its best is back. A fine dinner and a short tour of Trier would not have been feasible in a virtual world either. Needless to say that even the return to an on-site workshop did not allow the participants to ignore the pandemic; they still had to wear face masks.
We look forward to the next 'real life' event in the TriECON workshop series in the fall of 2022.
---
4.
May '22
New DFG Research Project on the Topic: "The right to adequate remuneration for solo-entrepreneurs"
In April, the "Deutsche Forschungsgemeinschaft – DFG" (German Research Foundation) approved funding for a German-Austrian research project in the
D-A-CH Lead Agency Process
on the topic "The right to adequate remuneration for solo-entrepreneurs". The project leaders are Prof. Dr. Dr. h.c. mult. Monika Schlachter and Dr. Thomas Klein (both working at the IAAEU), in cooperation with Dr. Karin Lukas from the
Ludwig Boltzmann Institute of Fundamental and Human Rights
in Vienna.
The project aims to take a closer look at the situation of the solo-entrepreneurs, who, due to their weak negotiating position, are unable to negotiate appropriate terms of contract with their contractual partners in order to protect themselves from labour exploitation and to achieve an adequate standard of living. For this purpose, international and European human rights law standards, in relation to the rights of solo-entrepreneurs and their implementation in Austrian and German law, will be analysed, and possible tensions between international obligations and EU Law will be highlighted. The project focuses on four objectives:
Identifying the international and European human rights obligations of states to protect the solo-entrepreneurs and possible approaches to prevent their exploitation
Analyzing the implementation of international human rights obligations to protect the solo-entrepreneurs at national level in Austria and Germany
Assessing the implementation of international human rights obligations in line with EU Law
Developing targeted legal recommendations to improve the situation of solo-entrepreneurs in accordance with international human rights and EU law
The project is scheduled to last two years and is expected to start in early 2023.
---
21.
Apr '22
14th Workshop on Labour Economics (WLE) at the IAAEU – Successfully completed!
Like last year, the Workshop on Labour Economics 2022 took place online. The annual workshop organised by the Institute for Labour Law and Industrial Relations in the European Union (IAAEU), in cooperation with the Chair of Personnel Economics at the University of Trier, took place on April 7th and 8th, 2022, for the 14th time. Excellent presentations by the many participants, combined with lively discussions and intense scientific exchange, made the workshop a successful and well-regarded scientific event in the field of labour economics again this year.
More than 150 scientists and guests from all over the world were registered for the conference. A total of 68 researchers presented their current scientific findings, making this year's event the largest WLE ever. 26 PhD students had the opportunity to have their work discussed by experienced researchers. In this way, valuable feedback could be given to the next generation of researchers. The two-day workshop followed the same idea as last year, namely promoting scientific exchange between juniors and seniors in particular.
In eight sessions and four parallel sessions each, the lectures dealt with a wide variety of topics in an international context. In addition to the core topics of personnel and labour economics, the range of topics also included closely related disciplines and research areas, such as migration economics, gender economics, and health economics.
The research associates at the IAAEU and the Chair of Personnel Economics at the University of Trier also presented their latest results. Fenet Bedaso reported occupational segregation and the wage gap between men and women in Ethiopia. Marco Clemens presented his project on bonus payments and job satisfaction in Germany. Björn Becker talked about his research findings on union membership and life satisfaction in Germany. Dr. Yue Huang introduced her research results on the topic of the COVID-19 pandemic in the United Kingdom. We want to thank all participants of this year's Workshop on Labor Economics and look forward to seeing you again, hopefully in person, next year in Trier.
---
12.
Apr '22
Dr. Anthony Lepinteur visiting the IAAEU
The IAAEU is pleased to welcome Dr. Anthony Lepinteur as a visiting researcher.
Dr. Anthony Lepinteur
is a Research Scientist at the Department of Behavioural and Cognitive Sciences at the University of Luxembourg and will be active at the Institute from April to June. His main research interest lies in labour economics, public economics, genomics and the economics of subjective states. He recently published a number of articles on the effects of greater job insecurity on workers' behaviours and outcomes. During his research stay at the IAAEU, he will give a talk in the
economic colloquium
on "Health Inequalities and the Labour Market: Causal Evidence from a Gene-Environment Setup."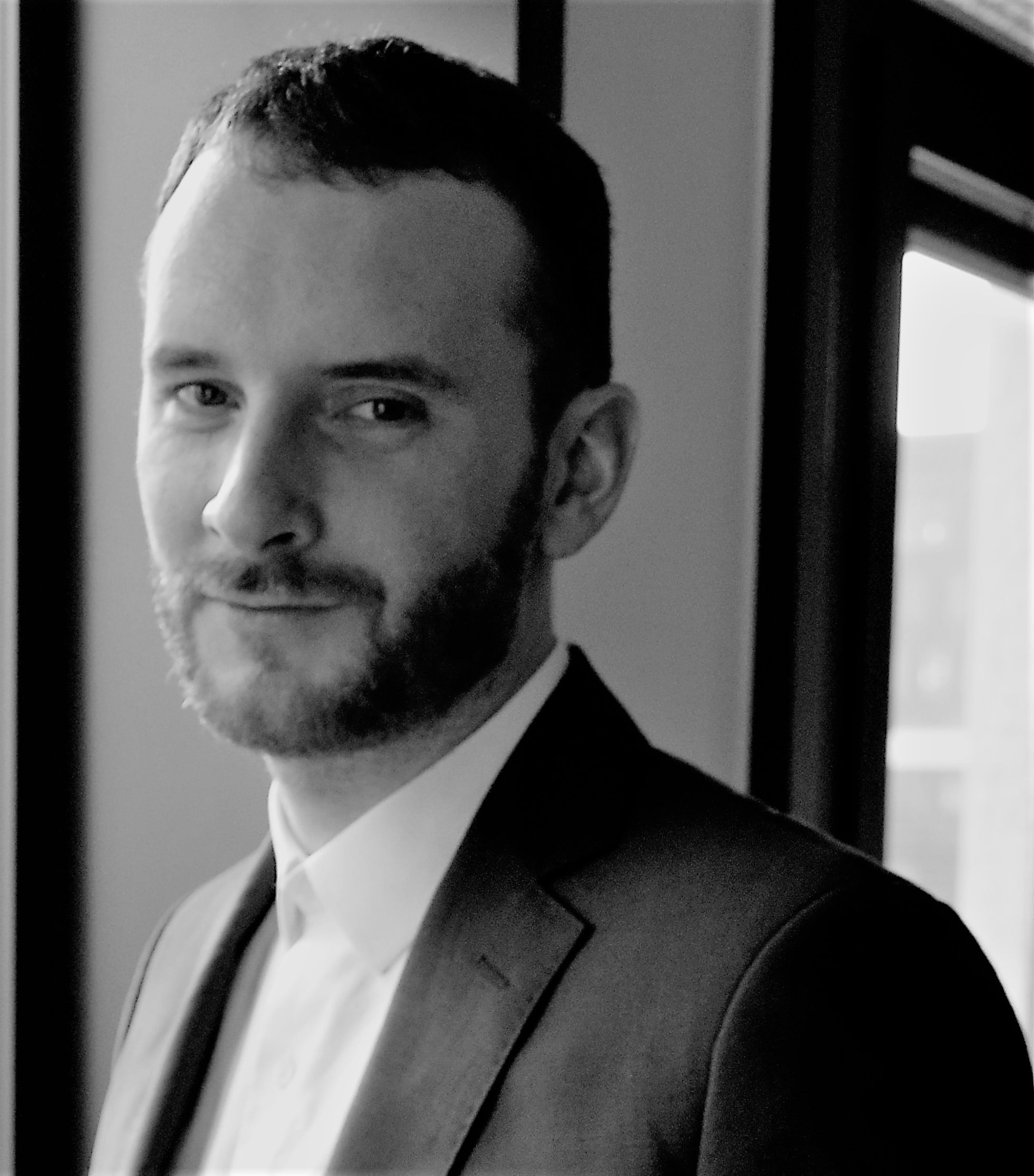 ---
02.
Feb '22
Podcast Labour Law - New episode: No wages without work - operational risk in the Corona lockdown
What actually happens when an employer is temporarily unable to employ his employees due to a Corona lockdown? Can employees still demand to be given their wages by their employer? The Federal Labour Court answered this question in a recent verdict.
Thomas Klein
and
Georg Kuhs
took a closer look at this judgement, which is also relevant for legal exams, and present it to you in the
5th episode
of the podcast.
---